Help us continue and expand the research of professor Rasko and his team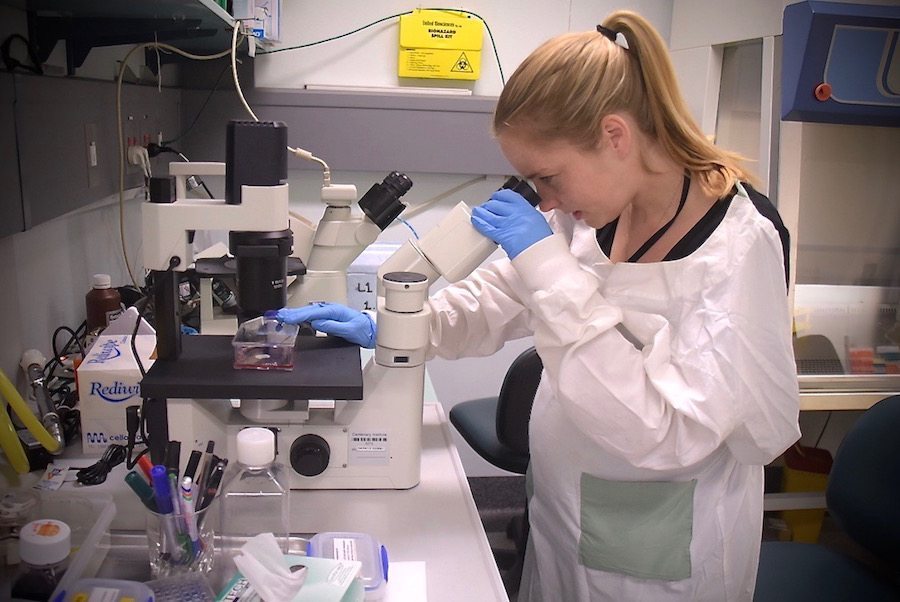 Our Research Laboratory's 'Wish-List'
This is the equipment needed to continue and expand the research Professor Rasko and his team are doing to try and find a cure for cancer and other inherited diseases.
These items can be purchased and donated by an individual, a Family or a Company and would be credited accordingly.
Please contact us to discuss further via the Contact form below.
Orbital Incubator - $5000
This heating incubator enables simultaneous heating and mixing of cells for optimal growth. Importantly this allows excellent reproducibility for our experiments.
xCelligence Microplates - $900 for 6 plates
These microplates are embedded with gold microelectrodes in their base. Cells are grown on the plate and the electrodes are connected to a computer that records any differences within an electrical circuit. This provides real-time measurements of live cell behaviour.
X-Cell SureLock Minicell $1250 +
Apparatus for analysing protein samples  for our gene and cancer projects. This equipment uses "electrophoresis" to separate proteins based on electrical charge and molecular weight.
Gilson Pipettes - $2000
Our 'tools of the trade', these pipettes enable us to accurately measure and dispense very small volumes of liquid for molecular and cellular biology experiments.
Gel electrophoresis system - $600
This apparatus is used to separate DNA fragments (or other macromolecules, such as RNA and proteins) based on their size and charge. It plays a crucial role in all our molecular biology experiments.
Eppendorf ThermoMixer C $5000
This heating incubator enables simultaneous heating and mixing for different sized reaction tubes. Importantly this allows excellent reproducibility for our demanding molecular biology experiments.
Eppendorf MasterCycler Pro 2 x $10,000
These polymerase chain reaction (PCR) machines are based on a Nobel Prize winning discovery. They operate as 'DNA factories' enabling large amounts of DNA to be synthesised specifically for the purpose of measuring gene expression or molecular cloning.
Current & Future Projects
Equipment for human clinical trials $20,000
A $20,000 donation will purchase the equipment required to process stem cells for single clinical use – and validation studies – in preparation for human clinical trials of gene therapy. This is really exciting as our research progresses to Human Trials stage – and you could be part of making that happen.
Sequencing of the Cancer Genome $30,000
We have reached an era where we can search our DNA to know if we are susceptible to certain diseases – or why we have been diagnosed with a disease – including cancers. The technology that enables this is called 'sequencing'.
We are particularly interested to understand the changes to the DNA during the development of blood cancers – with a hope of finding genese that we can target with new and re-purposed drug treatment and therapies.
Research Assistant Gene & Stem Cell Therapy Program $50,000
Salary to support a junior research scientist within Prof. Rasko's program, who would perform molecular and cellular biology experiments – to investigate early initiating events in cancer development.
Cure The Future Post Doctoral Fellowship $90,000
Salary for a post-doctoral scientist to study the root causes of cancer as a pre-cursor for personalised cell and gene therapies.